Available Puppies
08/27/22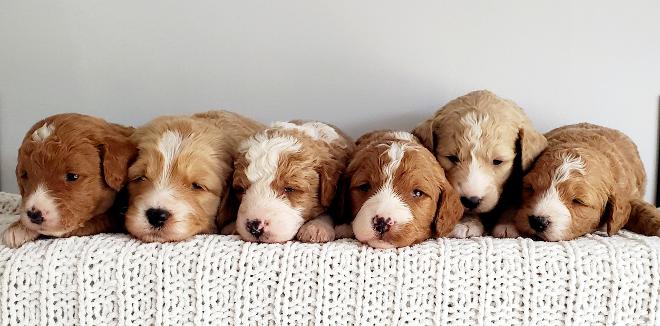 We currently havea 1 year old mini bernedoodle who weighs about 30lbs. He has a wonderful disposition and is friendly, affectionate and willing to please! If you are interested in an older, trained puppy please contact us about him for more information!
Our next mini bernedoodle litter is due for this fall and will be ready for December! We have opened our waitlist for this litter and are accepting applications
If you are interested in one of our current puppies or interested in our future puppies please contact us by sending us an email or by filling out our application.
Our priority is that all of our puppies go to loving, responsible and approved homes. We strive to ensure that the best match is made for both you and the puppy which is primarily based on temperament and size. If you have a specific color, sex and size you are looking for, we recommend you contact us a few months in advance so we can help guide you toward the correct puppy.
© Copyright Mystical Rose Mountaindoodles